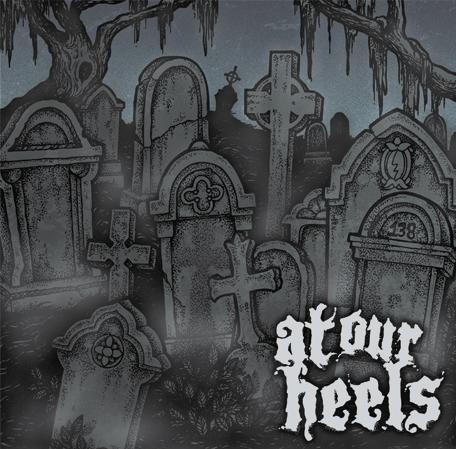 At Our Heels-S/T 7" + Digital Download
by At Our Heels
$

3.00

/ On Sale
---
---
At Our Heels-S/T 7"
comes with a Digital Download
Track List
1985
Morning
Black Out
Cuffin Stiffers
Cold Season
Epithaph
HIH003
At Our Heels is yet another in the ever growing list of bands to emerge from the Bay Area's excellent hardcore scene. Alex Pulisci began piecing together what would come to be At Our Heels following the breakup of Love, Hope and Fear. Musically the group treads similar water, fast-paced hardcore with a rock swagger.
Pulisci, who enlists the drumming of Ben Murray of Light this City/Heartsounds to help write the material, has put six tracks of frantic and blistering hardcore to wax on this debut 7" release (which comes with a digital copy too). Opener "1985" is a scorching display of modern hardcore. "Coffin Stuffers" boasts a bit more of a retro hardcore sound compared to the rest of the material. "Epitaph" is easily the best work on the 7" - the guitar riffs are awesome and the breakdown seals the deal. Not only is the music stellar, the artwork rules too - props to the Wolf Brothers for their work.
If you're a fan of American Nightmare, The Suicide File, or This is Hell you should enjoy what At Our Heels are doing. Now if we can get a full-time lineup and get them touring, they'd be huge in no time.